5 Picks for Beautiful Skin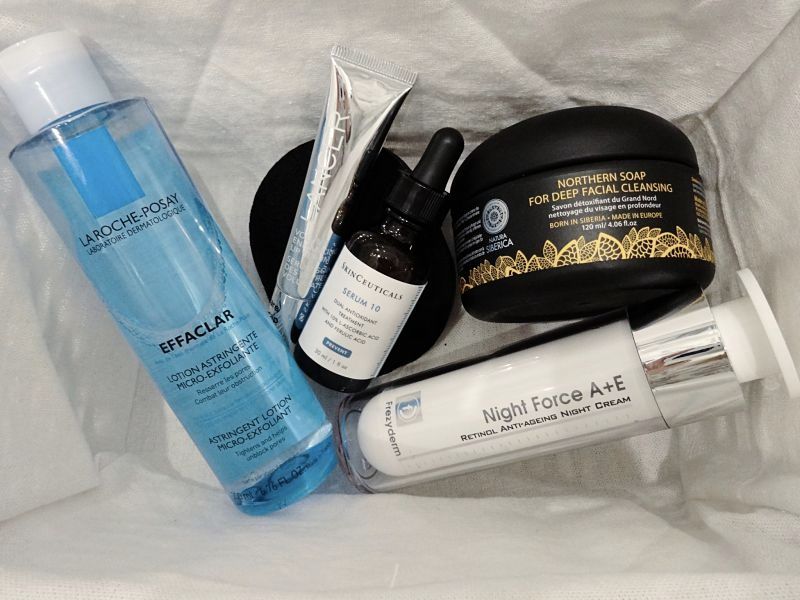 As women, we always try to find the best products in order to look beautiful; it's a never-ending process and we keep trying new ones for better results.
Personally, I believe that the most important factor for a beautiful face is the healthy skin; there is no better "make up" than a careful and suitable daily skincare. So I prefer to invest more on skincare products that make my own skin looks good naked rather than covering an unhealthy skin. Of course this doesn't mean I don't love make up, I obviously do, but I know that is the healthy skin that matters the most and makes the difference, always!
So for today I've picked 5 of my favourite skincare products, which I currently use and I am very satisfied with, helping me to keep my skin fine-looking and nourishing. Of course everyone's skin is different with unique needs so what is good for me does not necessarily mean it will be good for everyone; you always have to check what are your personal skin needs.
# Night Force A+E Cream FREZYDERM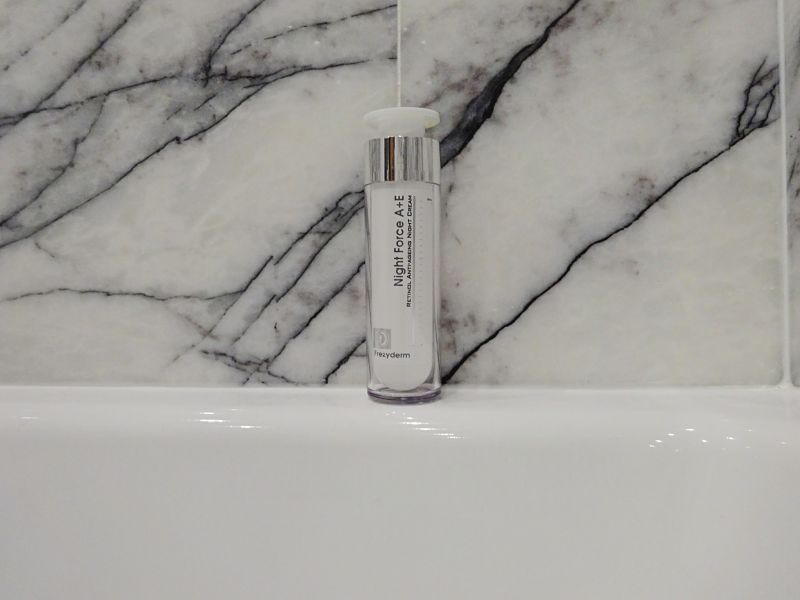 I've been always dedicated to an intensive night skincare since I believe this is the only time our skin breaths and can really recover from the tensions of the day, while being clean without any make up on or exposed to that much pollution out there.
Also, in the morning more or less every woman will apply a product at their skin and even if they are not very much into that, most products nowadays (e.g. bb creams, cc creams, foundations with SPF, etc.) provide some basic daily skincare. This means that day skincare cannot go too bad (hopefully) but for some ladies, night skincare can be completely absent which as I explained I think is a big mistake.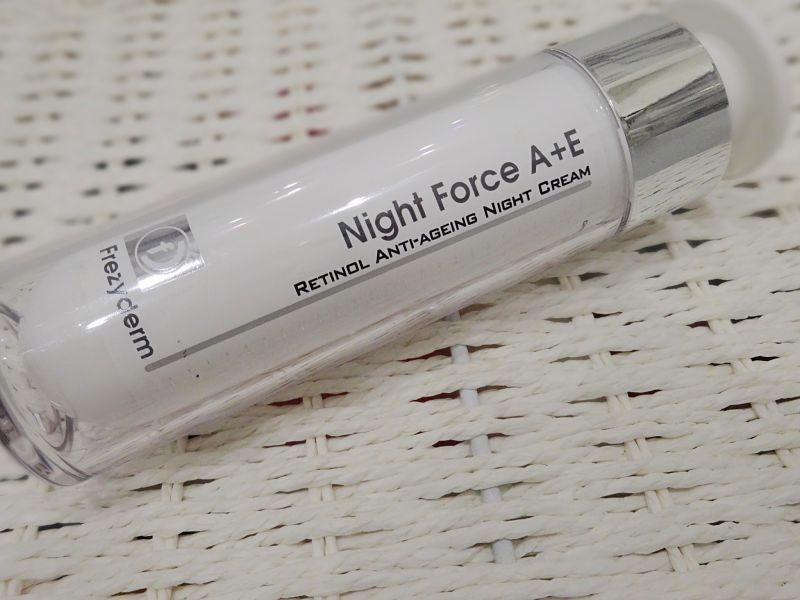 So currently my night cream is the Night Force A + E from Frezyderm, a company for which I have written about in the past, expressing my complete trust to their amazing range of dermatologic products. Night Force A + E is classified as an anti-aging night cream with its retinol content to boost the skin's collagen production, the Vitamin A to help diminishing first fine lines and Vitamin E to provide antioxidant defence. It's one of those creams that I really enjoy applying every night to clean face and neck as it has a rich but easily absorbed texture, a very pleasant smell and doesn't leave any oily traces on the skin. Really like this cream while its properties are all I need as I am approaching the 30s.
# Serum 10 SKINCEUTICALS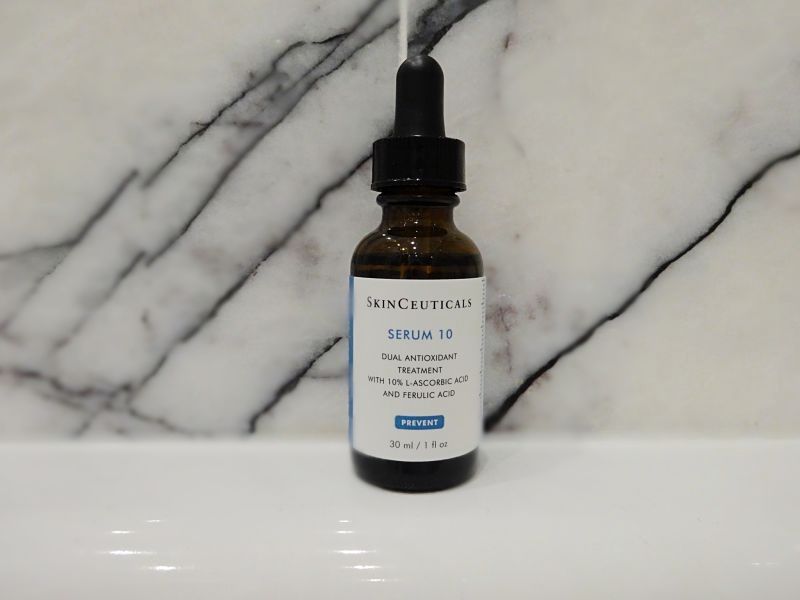 Skinceuticals after a lot of research promises to provide us with high quality and potency skincare that will improve the appearance of our skin; A brand broadly trusted by plastic surgeons, dermatologists and available only in selected places like medical spas, premium spas etc. sounds too tempting to not try it, and I am happy I did so.
Every morning on clean and dry skin before my day cream, I firstly apply approximately 4 drops of Serum 10, which belongs to the "Prevent Philosophy" of the brand (Prevent, Protect, Correct) and it is one of the six Vitamin C serums available.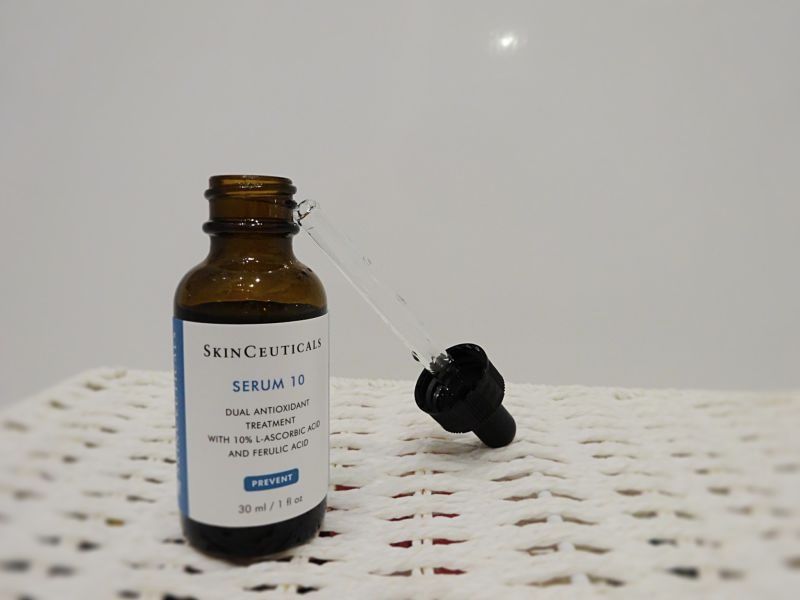 With its active ingredients to be 10% of Ascorbic Acid (nutrient of Vitamin C) and 0.2% of Ferulic Acid, Serum 10 is readily absorbed aiming to strengthen skin's natural defence and minimizing skin aging.
Serum 10 has been now added to my daily skincare routine and although it is a bit early, I can already say that I feel my skin much smoother and radiant.
# Northern Soap for Deep Facial Cleansing NATURA SIBERICA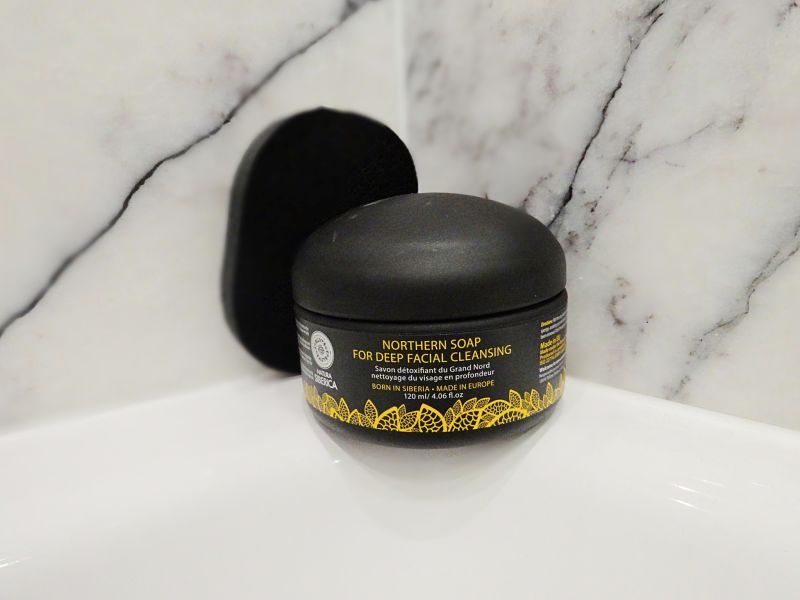 Natura Siberica offers a wide range of products, all made with wild harvested plants found in Siberia while their unique constituents are the sources derived from Pine Nut Oil and Altai Sea Buckthorn.
The product that I have distinguished the most from the brand is the award winning Northern Soap for Deep Facial Cleansing, which is based on highly absorbent activated carbon while also contains other Siberian herbs and berries with antioxidant, antibacterial, anti-inflammatory, antiseptic and moisturising properties.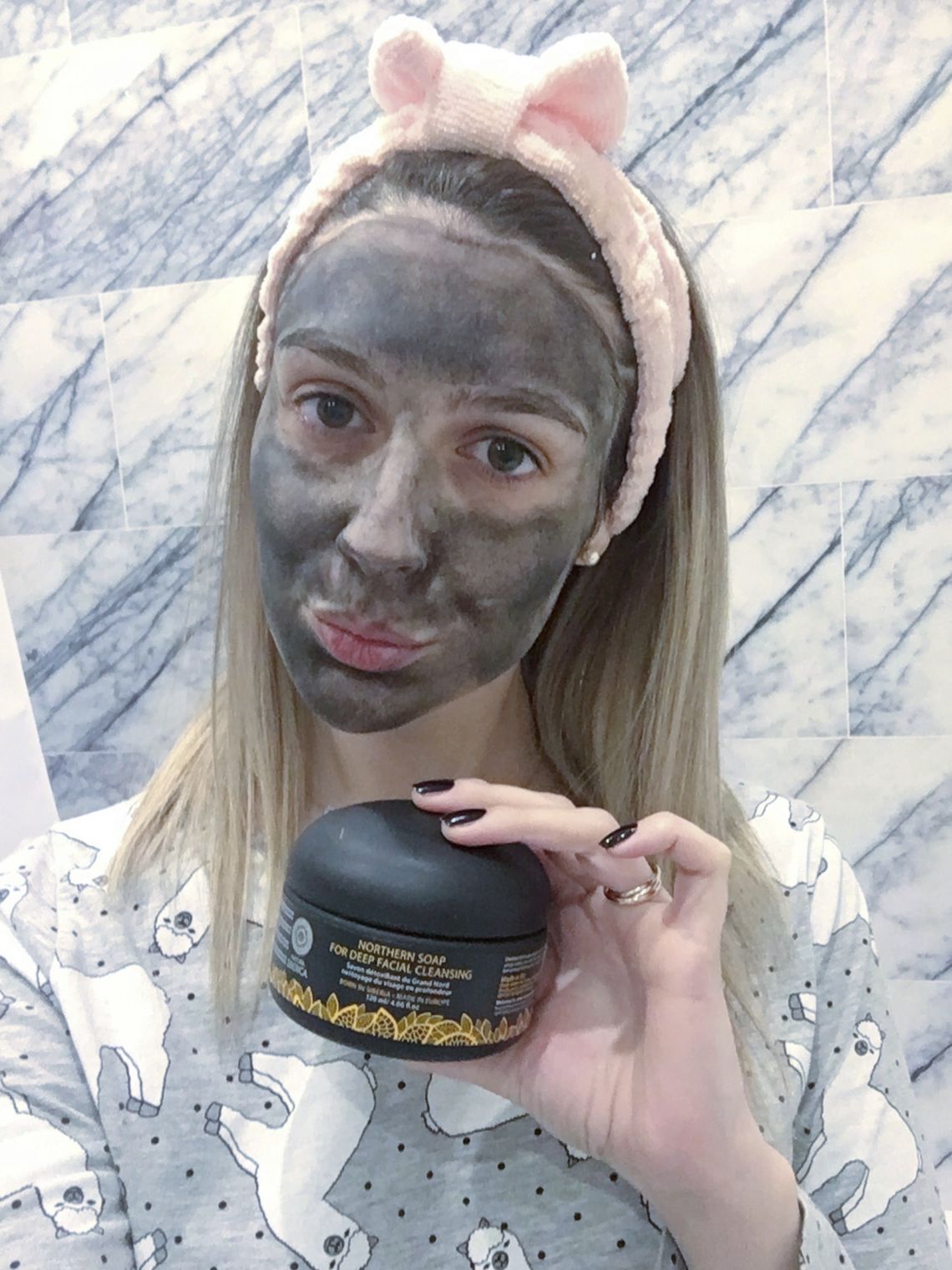 It comes as a 100ml size package with its own sponge for application and although soap, its way of use is mostly like a mask to me; a black mask (because of its colour). I use it twice a week and I tend to leave it on for a few minutes (3-5 min) before washing off. I really love it as it leaves my skin the cleanest possible, super soft and hydrated; it's like the 'dirtier you get with that, the cleaner you will be' kind of product.
# Volume Enhancing Lip Serum LANCER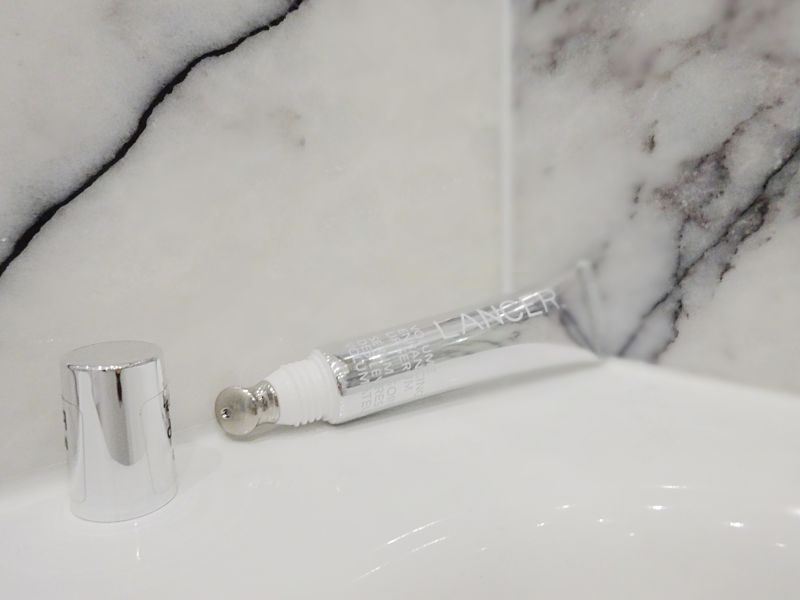 Who doesn't want juicy and soft lips? And who would be more suitable on assisting me to achieve them than a renowned Beverly Hill dermatologist like Dr Lancer? If many Hollywood stars trust him and rely on him, they definitely know better so that's how I decided to choose Lancer's Lip Serum for fuller lips.
The Volume Enhancing Lip Serum is the first and only until now Lancer product that I've been using and I am really happy and satisfied with its effect so far.
Although I am a person who always put some colour on lips, surprisingly since I've started using the Lancer Lip Serum quite often I go around with just this on; I just love how natural but plumper and glossy the lips look.
I generally apply it several times a day, only within lip line; after applying, you can immediately feel a cooling and refreshing sensation due to the Sichaun pepper extract in it, while its Hyaluronic Acid content provides some subtle extra volume to the lips and keeps them hydrated and smooth by attracting moisture. So Lancer Lip serum has been now added to my favourites. 
# Micro-Exfoliant Astringent Lotion EFFACLAR LA ROCHE-POSAY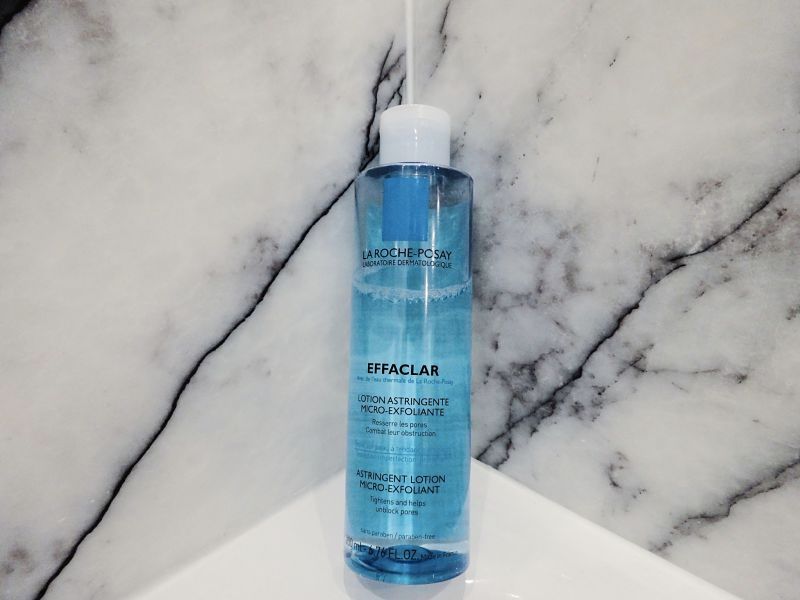 I guess there is no need for introduction when it comes to La Roche-Posay; a pharmaceutical skincare brand dedicated to sensitive skin, offering a variety of products to address different kinds of skincare concerns.
The product that I have selected to present today as one of my picks and therefore I use on a daily basis is the Clarifying or Micro-Exfoliant Astringent Lotion from the EFFACLAR range, which mostly applies to oily or blemish prone skin types. Consequently if you have too dry skin EFFACLAR line shouldn't be the most suitable option.
My skin is normal to combination and using this toner on a daily basis, morning and night after having washed my face and before applying any other creams, seems to really have an effect on keeping my skin clear and balanced; I can really feel it unblocks my pores, reduces significantly any oily traces while also due to its salicylic acid content helps to turn away any undesirable pimple faster.
So I apply the lotion morning and night on clean face, using just a few drops on a damp cotton pad. After applying, I can feel some slight tingle (especially if there is a specific issue in some area) but also a refreshing sensation; I just love it as it maintains my skin clean and healthy.
What are your current skincare picks?
xx