Beauty Editorial: Bobbi Brown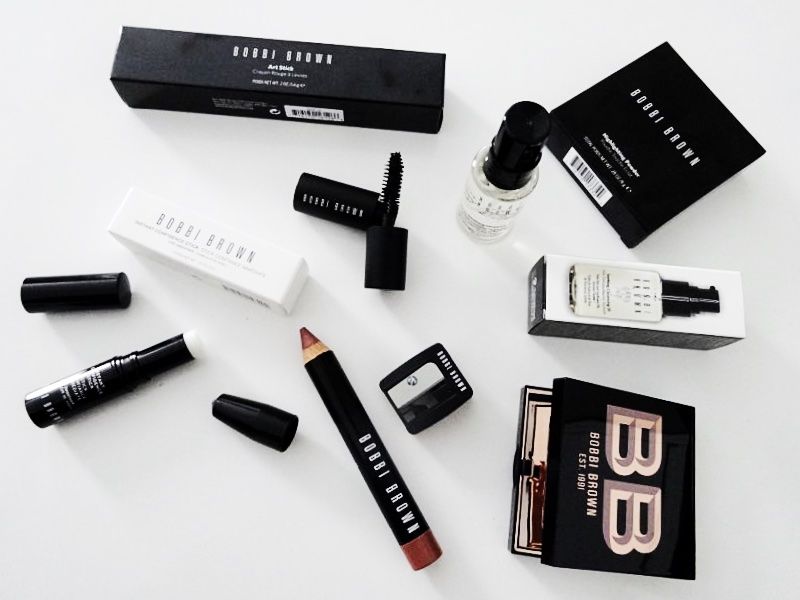 With the beauty industry to remain one of the most powerful, it is not surprise that the number of beauty/make up brands is extensively high while new ones enter the market continuously. However, I would say that only few are differentiated from the rest as the beauty specialists, with a much more professional appealing and the choice of most make up artists.
Bobbi Brown is a name well recognised and can definitely be characterised as one of the experts in the sector; if you ask me, lately it is my number one and there is no hesitation on saying that. As long as I think of make up, Bobbi Brown comes to mind like a synonym, its amazing range of products but also its complimentary "How Tos" lessons which every time I find really helpful and exciting; helping me to use better my make up products and bring out my own beauty, just who I am in a better way I would say, because as Bobbi Brown have said "the secret to beauty is simple: be who you are".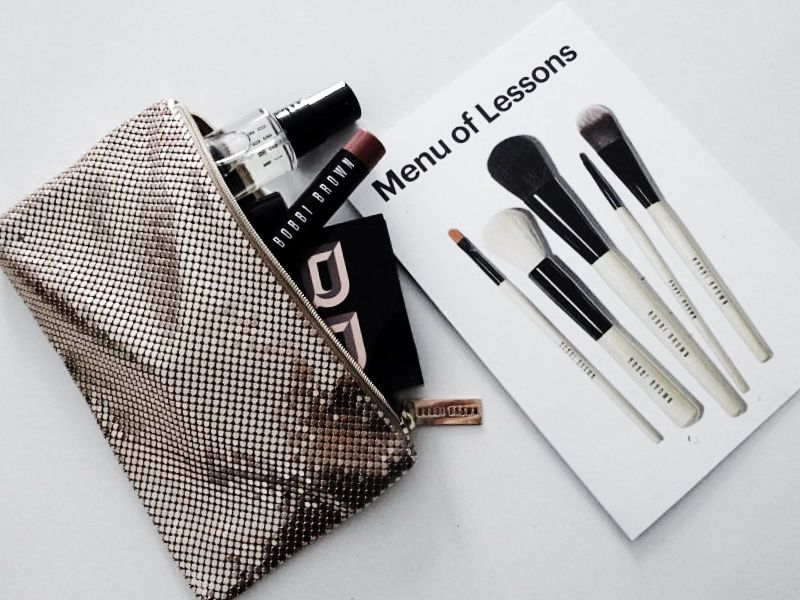 So let's have a look on my Bobbi Brown beauty essentials...
INSTANT CONFIDENCE STICK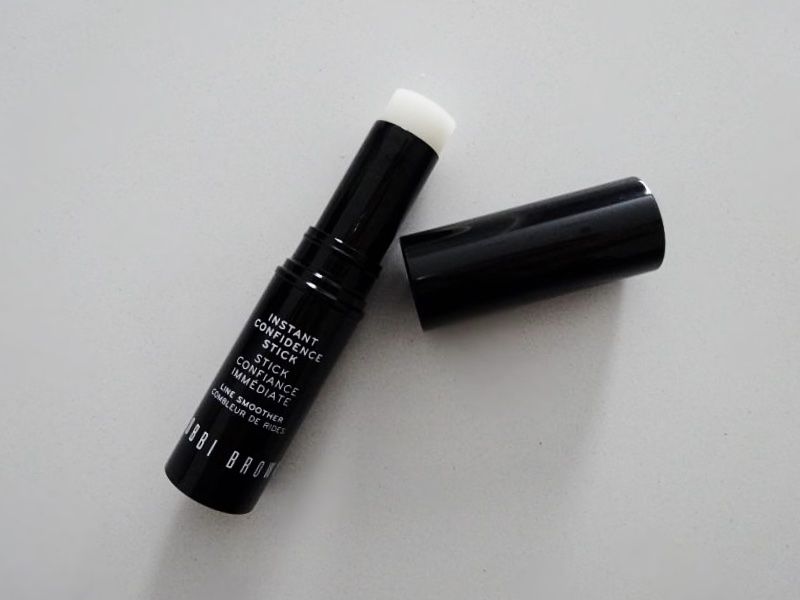 I'll start with this amazing product, which I really love because the most important element for an incredible make up result is the appearance of the skin itself and that is exactly what this stick does. Specifically, every morning after I have finished with the cleansing of my face and have applied my hydration cream, I wait a few seconds for the cream to be absorbed. Then, instead of applying directly my foundation as I used, I now first use the Instant Confidence Stick mostly on forehead, nose and the broad area around lips. It is very quick and easy to use with a blurring effect; that means that minimises the appearance of any pores and fine lines giving a much smoother and youthful look. Leaves the skin soft, flawless while dismisses any annoying shines. I highly recommend it as a base before the foundation; you will surely spot the difference.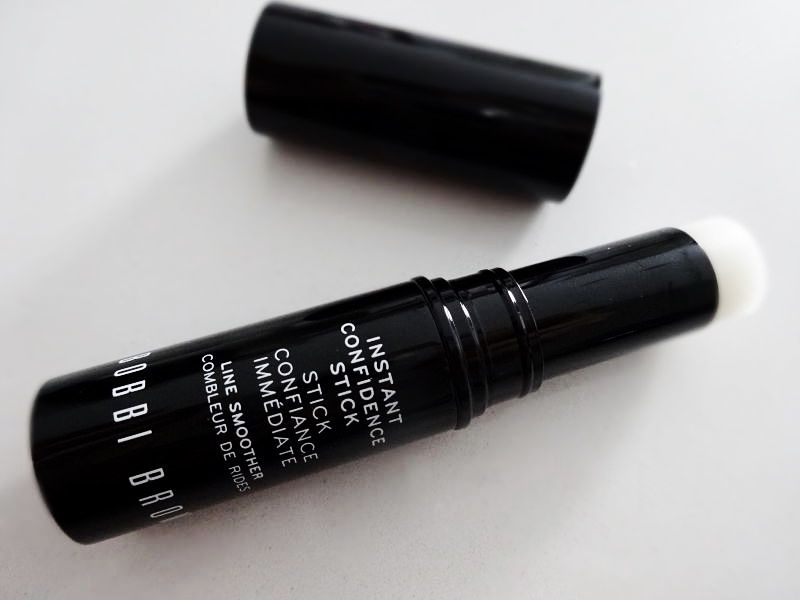 LONG-WEAR EVEN FINISH FOUNDATION SPF 15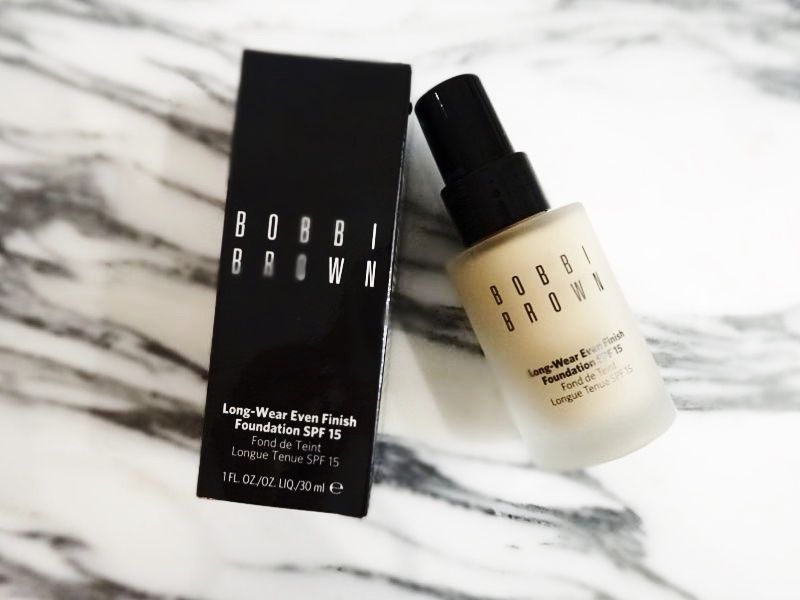 And the time of foundation arrived. My skin is normal to oily, thus I usually prefer foundations that will give mat result but without being too heavy. For this purpose and for use especially on days that I know I will be out from early morning to late night, I have chosen the long-wear even finish foundation with SPF 15 in the Warm Beige 3.5 shade. This shade is just a little bit darker than my natural colour as I am quite pale but the difference is very slight (still matching with the neck colour) only to add some warmness to my 'winter face' in a natural way. Here, we should remember that the selection of the right colour is as important as the selection of the type of foundation itself. The last thing we want is a fake uneven result. If you have any difficulty in choosing yours, ask anyone at the Bobbi Brown counter and they will help you to select the most suitable type and shade of foundation for your skin; I've got their advice as well, they can always say something that you might didn't know or considered which helps on the final choice.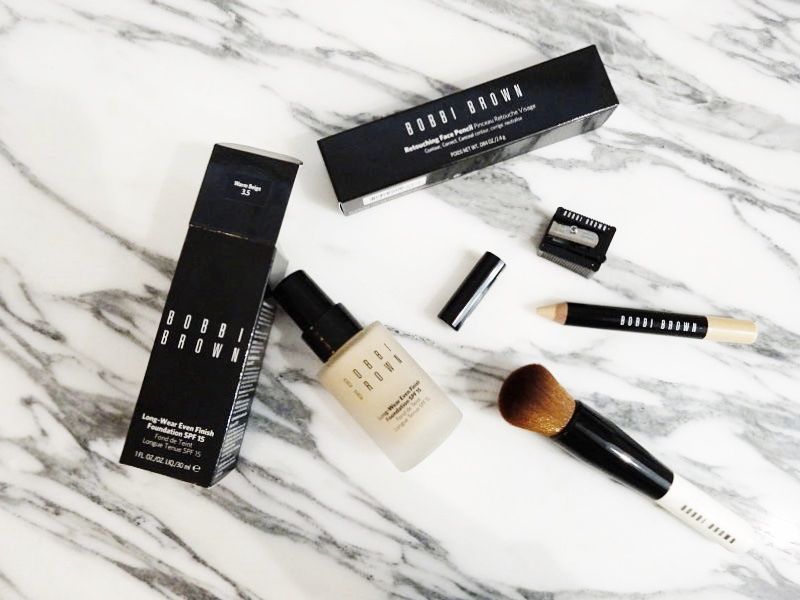 My choice is based on its mat but natural result (This is very important! I repeat mat BUT natural, because in a lot of cases when you go for a mat foundation, the result is very masky and I really hate that), the spf 15 that protects my skin during daytime, containing also antioxidant vitamins C and E and its long lasting effect that allows me to look good all day long. Oh and I also love how it smells, a very discreet lavender scent spouts as I apply it with the Full Coverage Face Brush.
NATURAL LOOKING, MAT, PROTECTIVE, LONG LASTING... What else to ask for a foundation? I'm totally satisfied.
CORRECTOR & CREAMY CONCEALER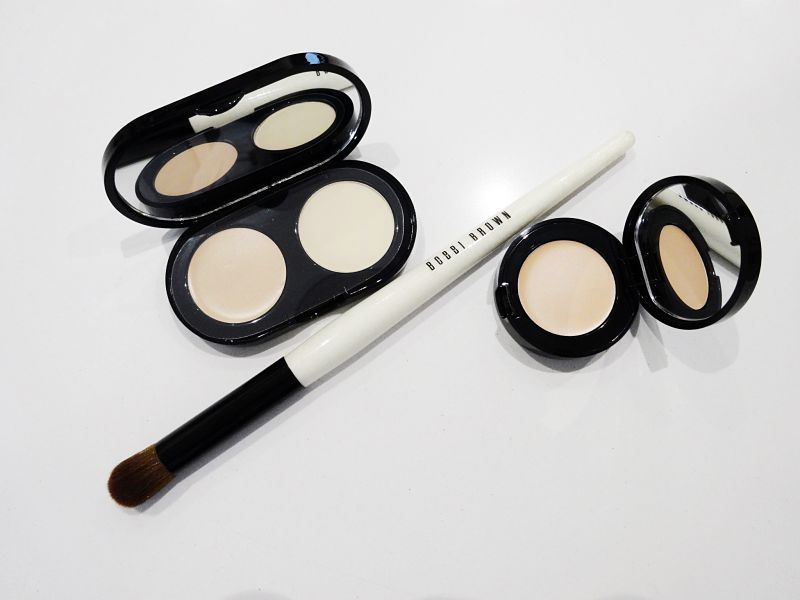 Having finished with the foundation, it's the turn of the eyes. I would say that eyes play the most significant role in the game and thus taking care of them, using the right products and highlighting them should be a step of our daily routine never to be skipped. Everyday, every single person that we will consort with, will look at us in the eyes, and we definitely don't want them to look on tired eyes with dark circles and puffiness.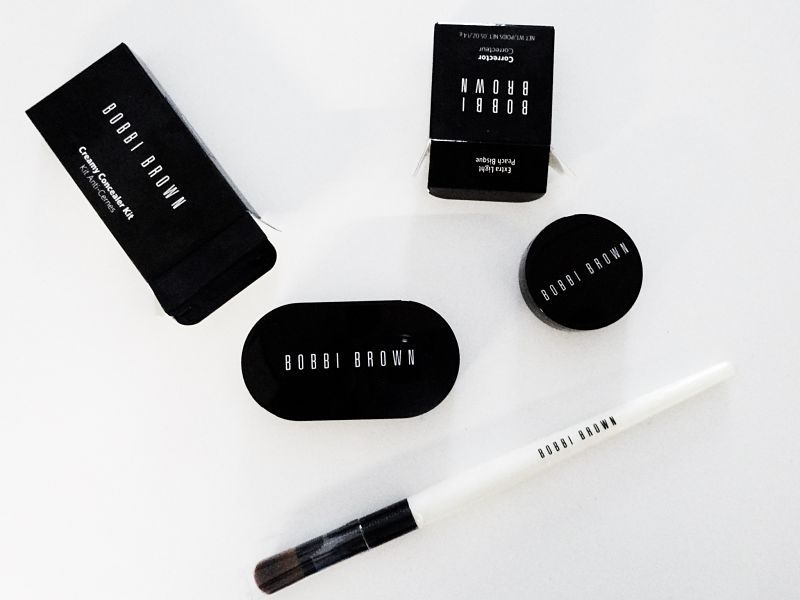 So the goal is bright, fresh eyes that indicate youthfulness. Unfortunately, this is not the easiest thing to achieve, especially if you belong to an unlucky group like me with very sensitive, thin skin and deep set eyes, in which case the dark circles effect is strongly emphasized. Doesn't sound good! I Know! However, I keep being faithful to my daily skincare, while after have been recently advised by a Bobbi Brown make up artist, I use every morning 1st an eye moisturising cream, 2nd a corrector, 3rd the concealer and 4th a finish powder, resulting to a considerably improved look of my eyes area. The two things that I didn't use to use were the corrector, which surprisingly makes a big difference as it neutralizes the skin colour under the eyes avoiding any greyish result of direct use of the concealer and allowing the latter to brighten the area, and the powder which provides stability.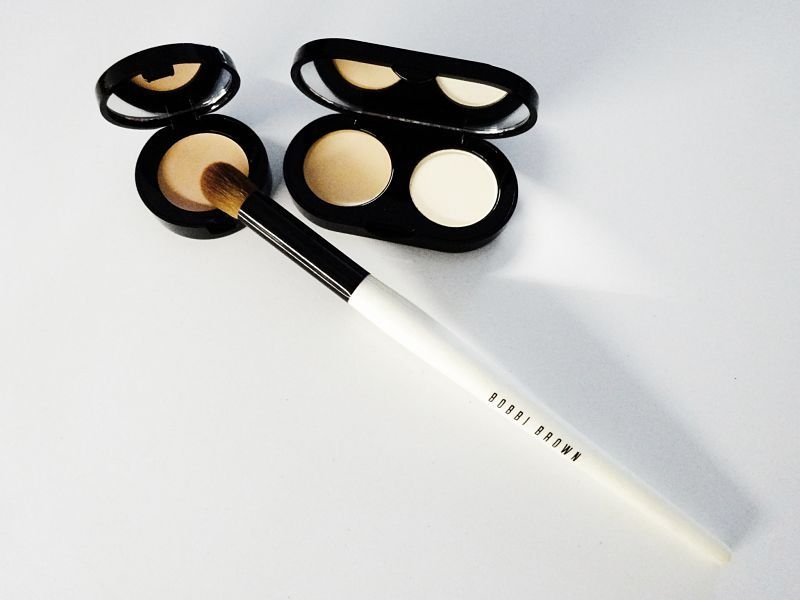 I use the Corrector with shade: Extra Light Peach Bisque, then the Creamy Concealer and its Sheer Finish Pressed Powder with shades Warm Ivory and Pale Yellow respectively. I use my finger to apply the corrector while for the concealer and its powder, the full coverage touch up brush.
RETOUCHING FACE PENCIL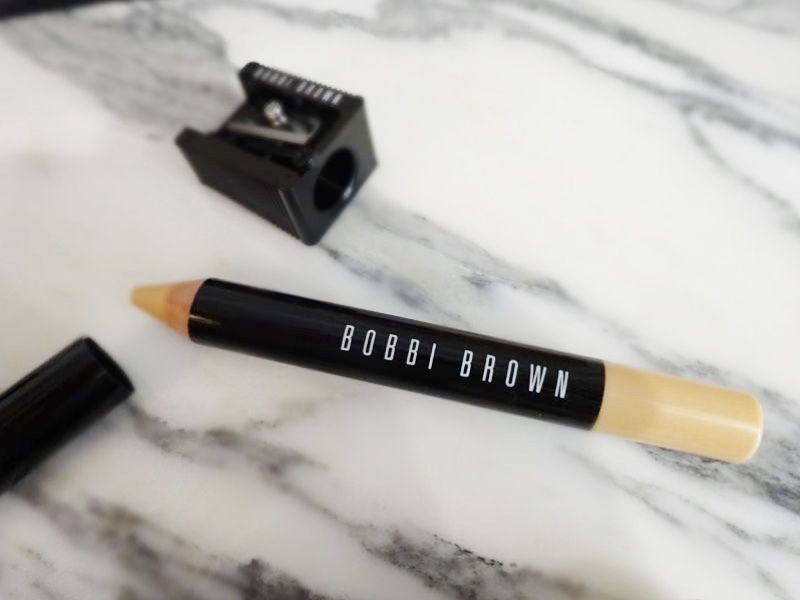 Retouching face pencil is a relatively recent launch from the brand and it is a really useful tool to be added in your beauty bag. It is available in 10 different shades to choose according to your needs, as it can be used to cover dark spots, redness and shadows or to highlight specific areas like brow bones and eye inner corners.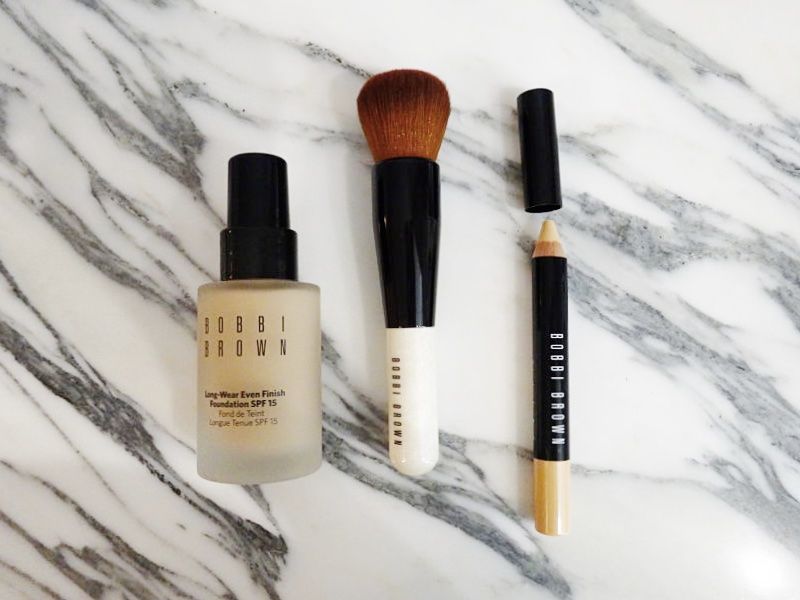 For me I have chosen the Light to Medium shade, which almost matches to my natural colour as I use it mostly to cover redness around my nose, the shadows at the inner corners of my eyes and mouth or on any sudden spots. I usually keep it in my handbag for a quick touch up throughout the day; its pencil format and its very mat and concentrated texture allow it to be applied very easily at any point, just with a bit of blend with your fingers.
ART STICK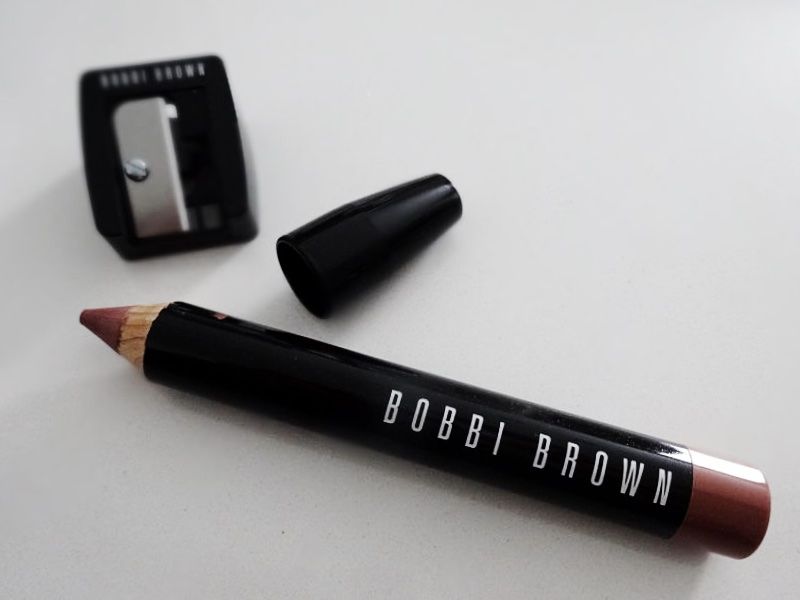 I couldn't say no to an award winning lipstick like the Art Stick; Its form as a thick pencil makes it a lip liner and lipstick at one, leaving a creamy matte effect. Available in 14 different shades and comes with its sharpener to keep it on shape, I've got mine in the bare shade which a very fresh nude tone for all day natural finish.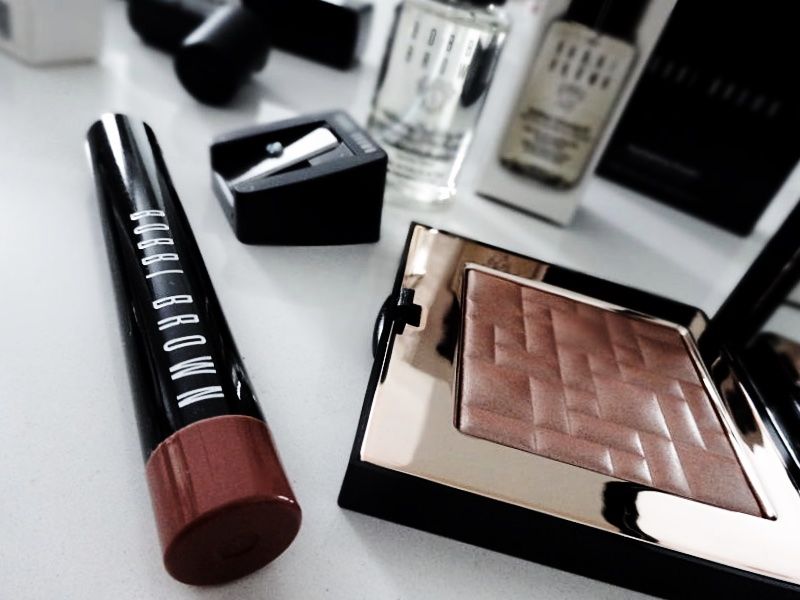 SHIMMERING/HIGHLIGHTING POWDERS
1. Shimmer Brick Compact
During the recent years, shimmering/highlighting products entered the make up market and everything indicates that they will stay for a long time as companies continuously launch more and more variations; no wonder on why, as they really have an effect, adding that natural glow which we all love.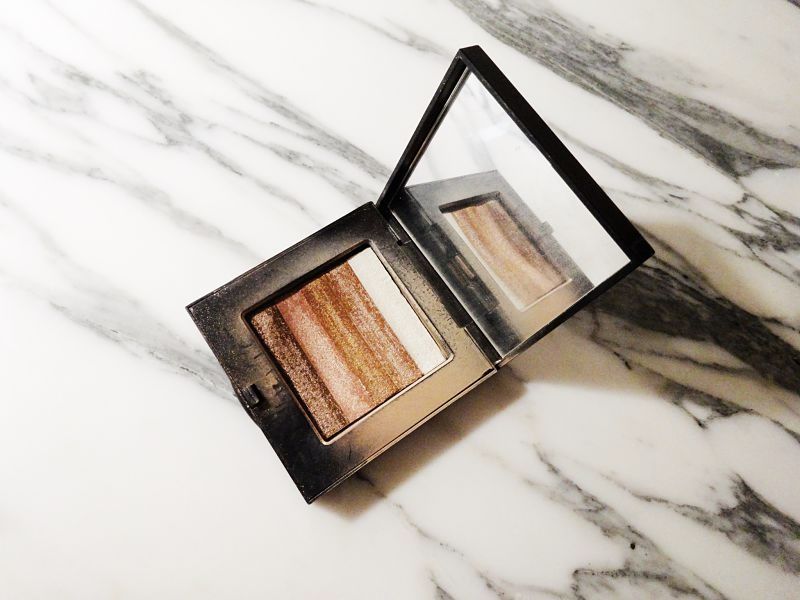 I have to say I am a very big fun of highlighters and Bobbi Brown offers an amazing range of highlighting/brightening products mostly as powders, which I believe is the most convenient form giving a natural effect. It is about 2-3 years now that I am 100% loyal to the top rated Shimmer Brick Compact – Bronze, which I actually use all year long instead of a regular blush for extra radiance, it's a must have product, available in 5 different shade ranges.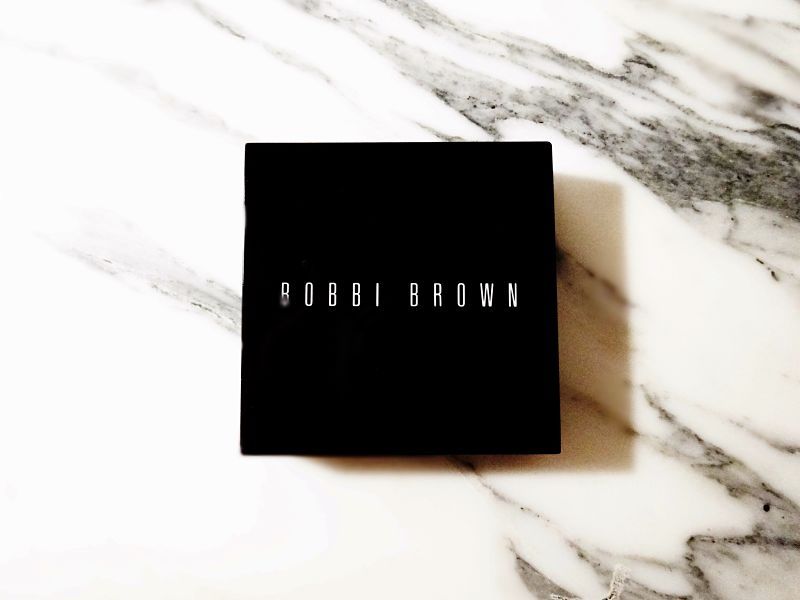 2. Highlighting Powder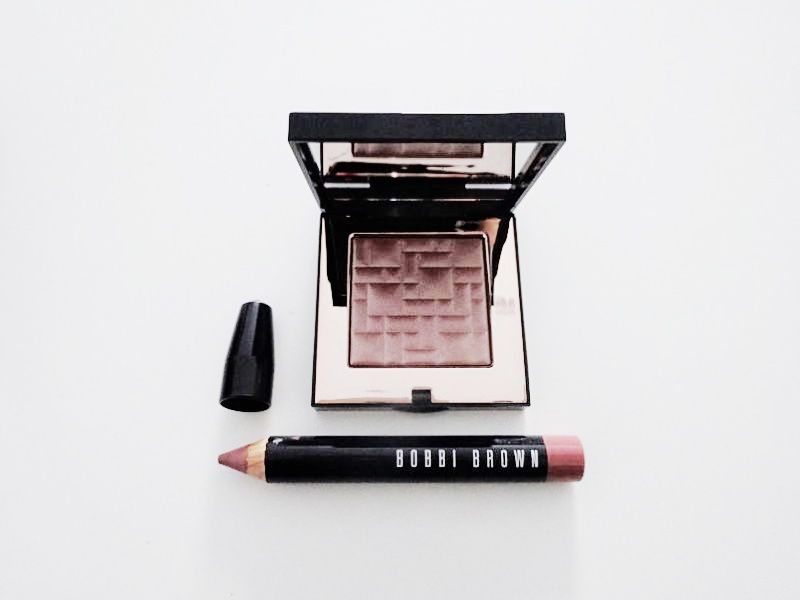 Another lovely powder that I use for even more emphasis on top of the Brick Compact and high on the cheeks, is the Highlighting Powder – Telluride; this comes in a limited edition mirrored compact and to be honest, the Telluride shade that I've gotten, is not available anymore. However, you can still find the Sunset Glow (as a limited edition compact) but also the Pink Glow and Bronze Glow (as a normal edition) which are equally wonderful, offering the same highly reflective and pearly effect. You just need to choose the shade that suits you the most and don't limit its use only on the face, use it on décolleté and shoulders for a distinguishing glowing look.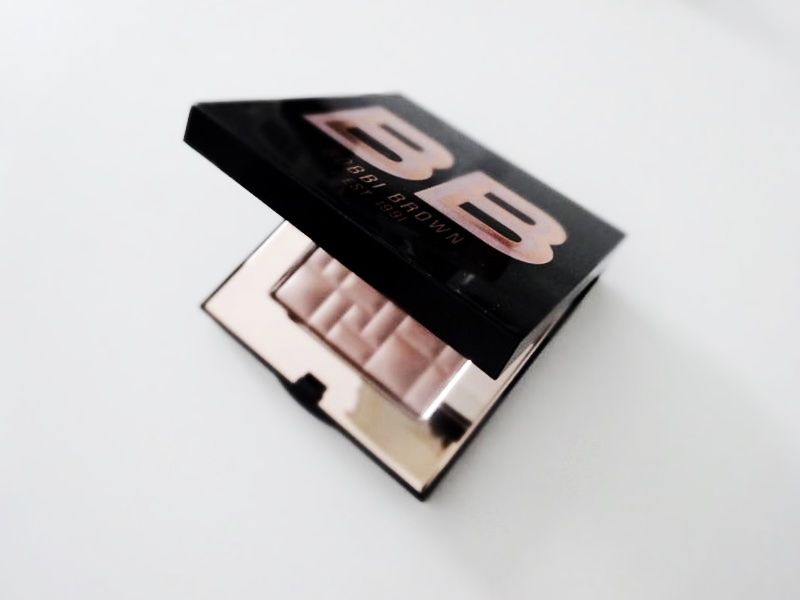 3. Brightening Brick
The latest addition to my beauty bag couldn't be anything else but the Brightening Brick – Naked, a Christmas limited edition silky powder coming in a stunning gold compact.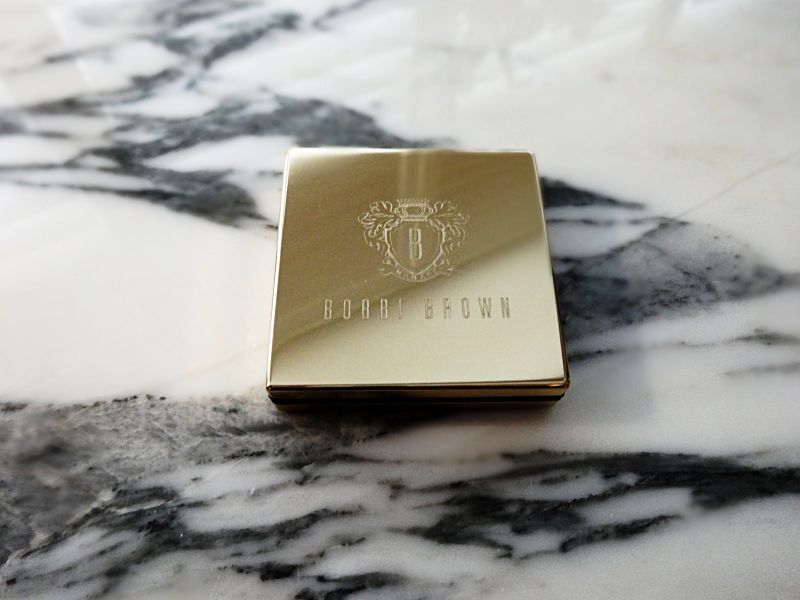 I absolutely adore it already due to its really "naked" effect, as its colour name suggests, but also its very fine texture. It consists of champagne and rose-gold components, blended to add the ultimate sparkle for a healthy luminous skin. Ideal for special occasions like Christmas but not only; I sweep it on forehead, nose, high on the cheeks and chin using the Sheer Powder Brush for a lightweight application.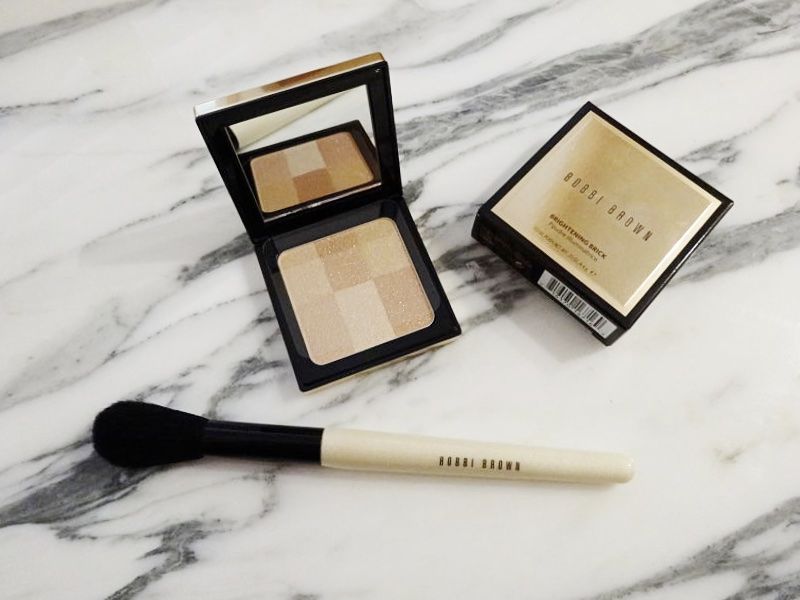 BRUSH CLEANING SPRAY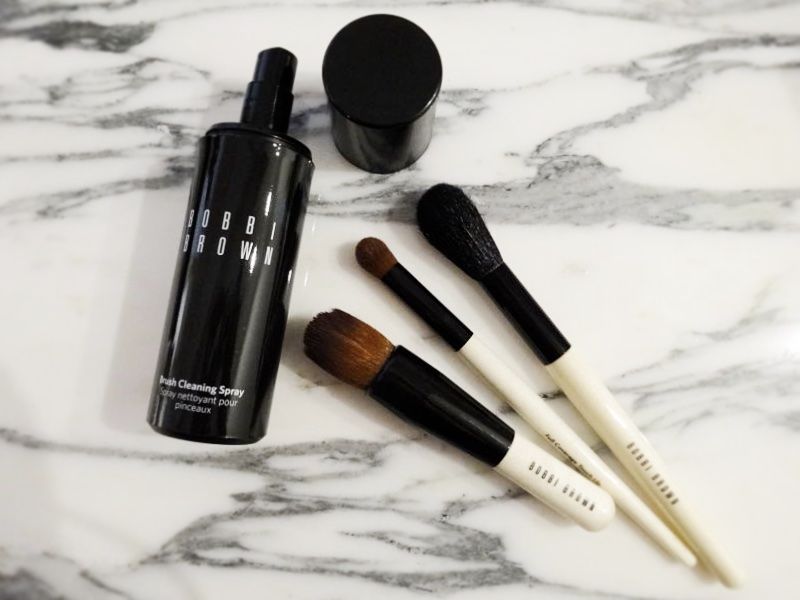 Last but not least, important role for a beautiful make up outcome play the tools and taking correct care of them. You will have noticed throughout the article that I have mentioned some of the high quality Bobbi Brown brushes that I use for best results. They are a bit expensive compared to simple brushes that you can find broadly, nevertheless if you can invest little by little on getting professional brushes, you will see the difference and they will last for a very long time so at the end you will even spend less as you will not need to substitute them regularly compared to cheap options.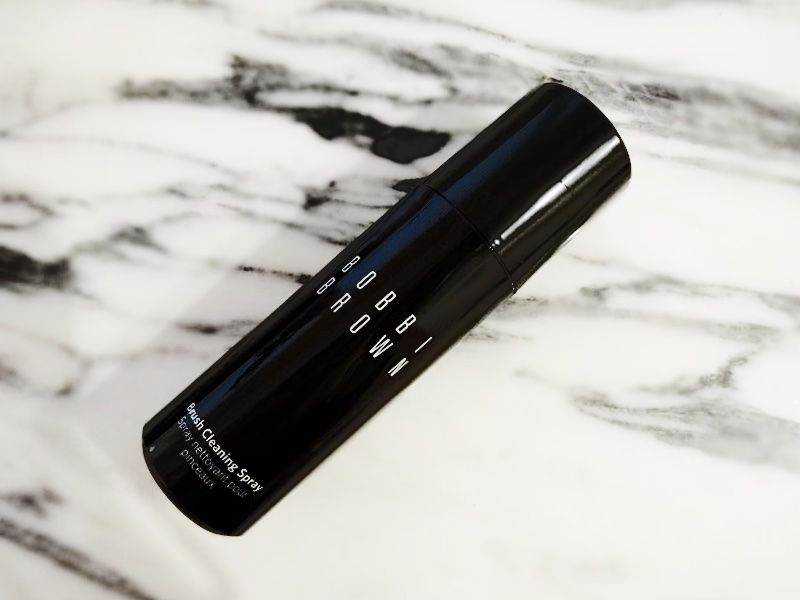 In addition, having good brushes, means we also need to look after them so they will last even longer but also for hygiene reasons and optimal results. So, for the regular cleaning of my brushes, I use the amazing Bobbi Brown Brush Cleaning Spray; it is very easy and quick in use, you just spray a bit on a tissue and sweep the brush on until no colour comes out. It is suitable for natural and synthetic brushes, drying very quickly making it the easiest way to keep your brushes clean.
 So that was for today and these are currently my Bobbi Brown favourites but I know I will keep adding more and more, as it has turned to an eternal love J
Do you have any favourites already? If not explore BOBBI BROWN and I bet you will have very soon... xx