Dermatologically speaking...It's FREZYDERM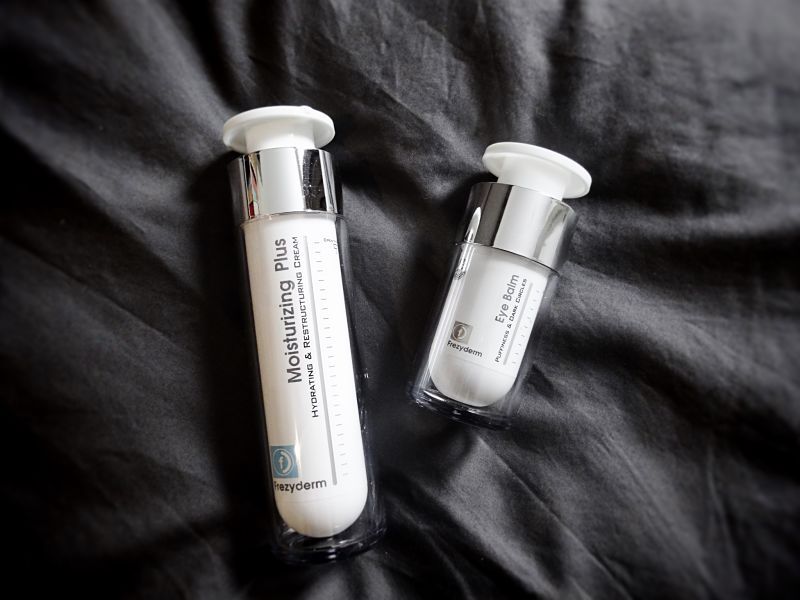 I know Frezyderm very well as a skincare brand, I know the unique trust to the brand by dermatologists and I constantly recommend it to customers at the pharmacy as one of the best options while always receiving the best kinds of feedback, asking for it again and again. However, I hadn't tried until very recently any of its products for my face's regular care. I had tried many others like shampoos, shower gels, body milks, even the baby cream which I love! Yes the baby cream, I love its scent, although too thick for adults (but perfect for babies I guess), all of them very high quality and effective.
So this May visiting my family's pharmacy a few days ago back in Crete and being left with less than a few MLs of my creams, I had to decide and pick wisely the new ones; which as you can guess are from Frezyderm! And I have to say I'm really glad about it. Knowing the excellence of the brand in skincare combined with the numerous positive comments by customers was more than enough to make me confidently choose Frezyderm. So what did I get?
FACE: I'm almost 28 years old so for the daily hydration of the skin on my face, Frezyderm provides the Moisturising Plus Cream, which besides hydration, its properties include anti-oxidant protection as well as a slight firming for improvement of the first fine lines (since it applies to those aged 30+). As I am not yet 30 but close enough I considered Moisturising Plus Cream more appropriate in my case rather than the Moisturising 24h Cream, which is its lightest version applying to the 20+ age group. At this point, we should say that everyone's skin is different with different needs and is not necessarily proportional to the age; In any case the age indication of skincare products should be there to help us decide but in my opinion pay more attention to the effects of each one while thinking what are your main concerns regarding your skin's condition.
EYES: I wouldn't leave my eyes disappointed. Skin around our eyes is much more sensitive as it is very thinner and so it requires special care. We often tend to disregard the eye area, especially when we are still young with no visible signs of damage. However, the eye area is usually the one first affected by age and exhaustion and the one that can make us look fresh or tired; so don't wait to see something really bold to take action. Prevention is the best therapy they say and I believe so. The Frezyderm Eye Balm seems an ideal product for my age since it targets dark circles and reduces swelling, some of the most common problems of the area. What I love about it so far is its very light texture that makes it very easily absorbable without causing me any annoyance or discomfort which I have experienced with some other products in the best!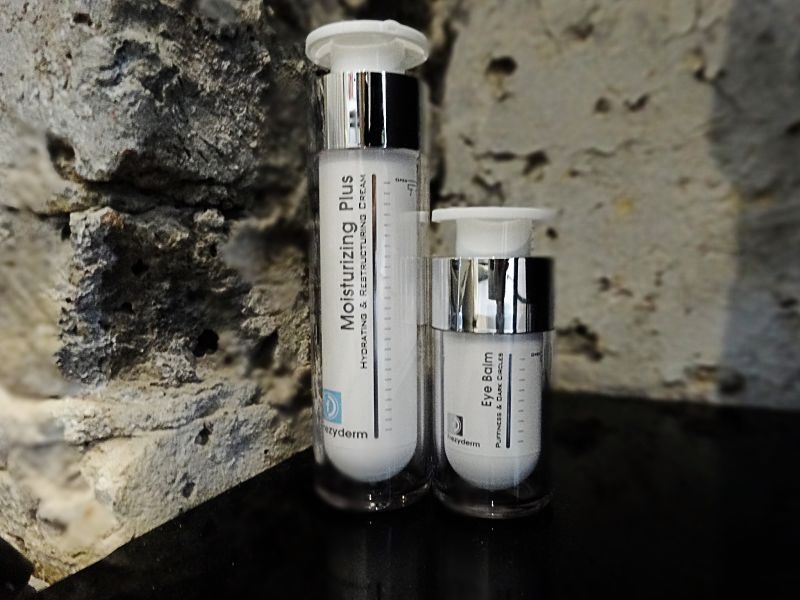 BODY: Once again I supplied myself with the Christialen Emulsion, my very favourite of the brand. Its texture is very soft allowing it to be applied very easily after shower, moisturizes and nourishes the skin while leaving the incredible scent of powder and cleanness, which I adore and causes me to sleep like a baby. Great product.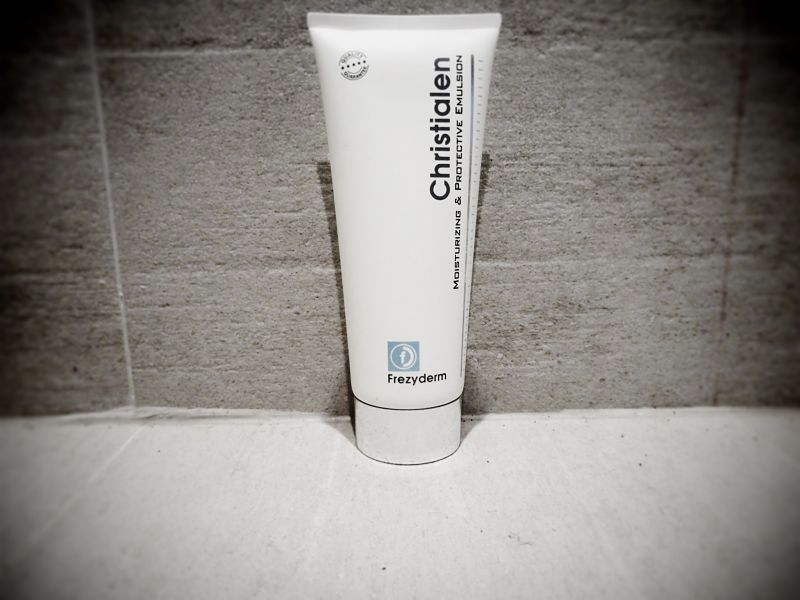 INTIMATE AREA: Additionally, I got the Intim Area Liquid for specialised care when it comes to the everyday cleansing of the sensitive area. With PH4 and special design according to the needs of the area, you will always feel fresh and healthy down there.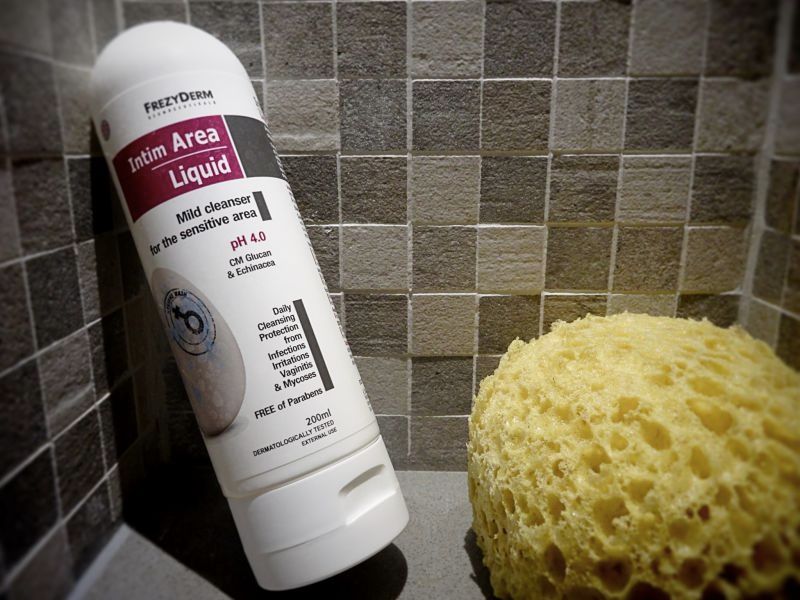 *EXTRA TIP: If you are about to purchase a new sunscreen for the face, I highly recommend trying the Sun Screen Velvet Face, available with SPF50 and SPF30 with or without color. Certainly, this is one of the best sunscreens ever and a definite must have; as its name suggests, its texture feels like real velvet without the discomfort of oily traces that almost all sunscreens cause. It is like a "lie" as playfully I use to say to customers, once you apply it and its already gone, you can't feel any product on your skin just the sense of velvet skin. As soon as I'll be back in Greece in summer I'll get my "velvet face" under the sun, I can assure you about it.
 Frezyderm provides a very wide range of products for all kinds of skin requirements from head to toe and I really believe it is worth to explore them. Have a better look on your own at: