From Greece with APIVITA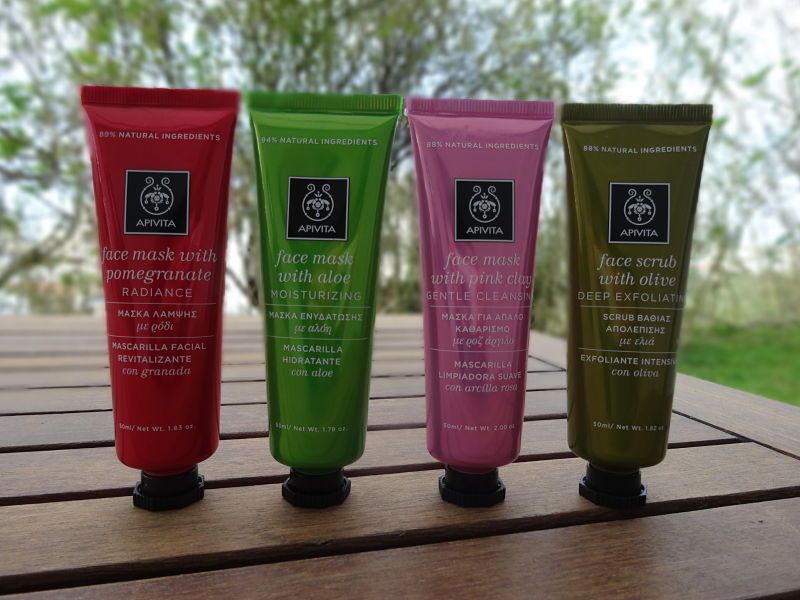 Being back home in Crete for the Catholic Easter holidays, I enjoyed the company of friends and family, lots of sun, cold coffees and plenty of amazing food, mostly seafood! However, I couldn't leave Greece just like that without taking with me some precious treats from our pharmacy; this time some APIVITA selections were with me on my way back to London. Let's see my choices: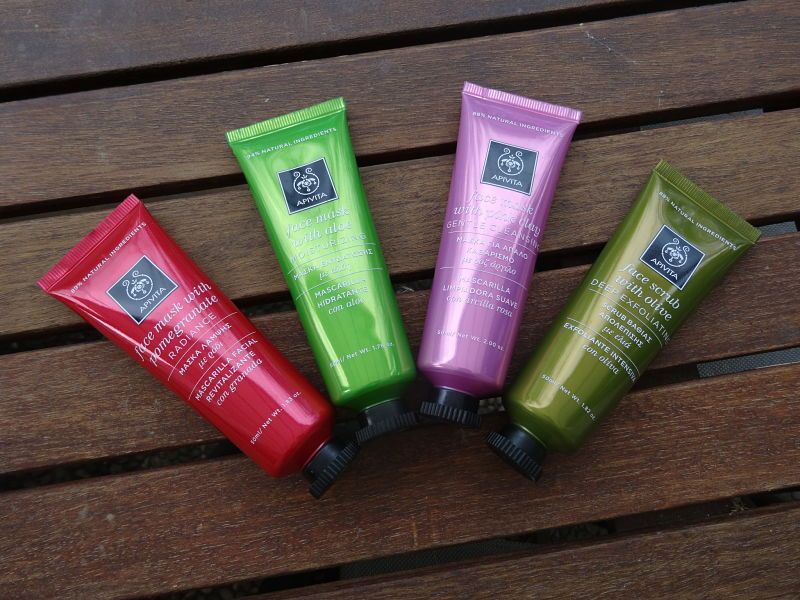 APIVITA MASKS - SCRUBS
 APIVITA offers a wide variety of masks and scrubs, all of them very effective presented in the most colourful way possible. This time with me:
Face mask with pomegranate – RADIANCE
Face mask with aloe – MOISTURIZING
Face mask with pink clay – GENTLE CLEANSING
Face scrub with olive – DEEP EXFOLIATING
I am a big fan of APIVITA when it comes to face masks, which you can find available also in their express package as single doses so you can first give it a try.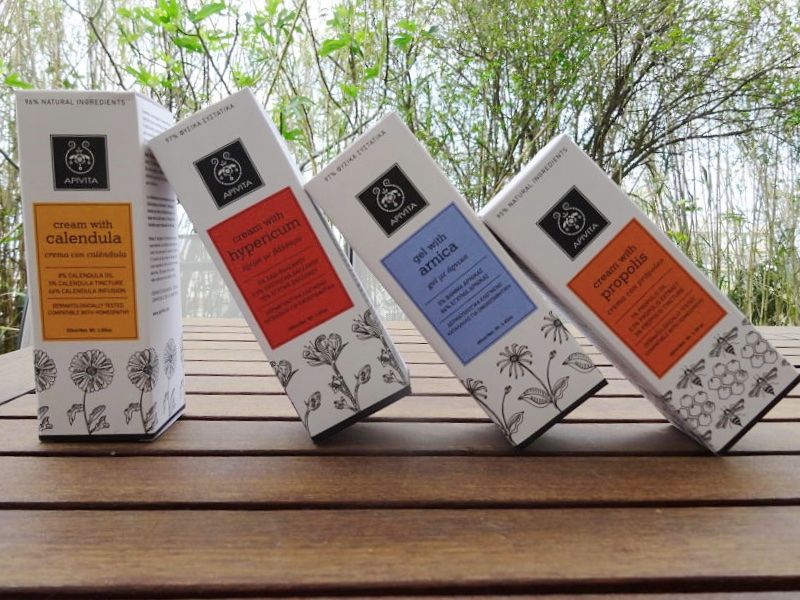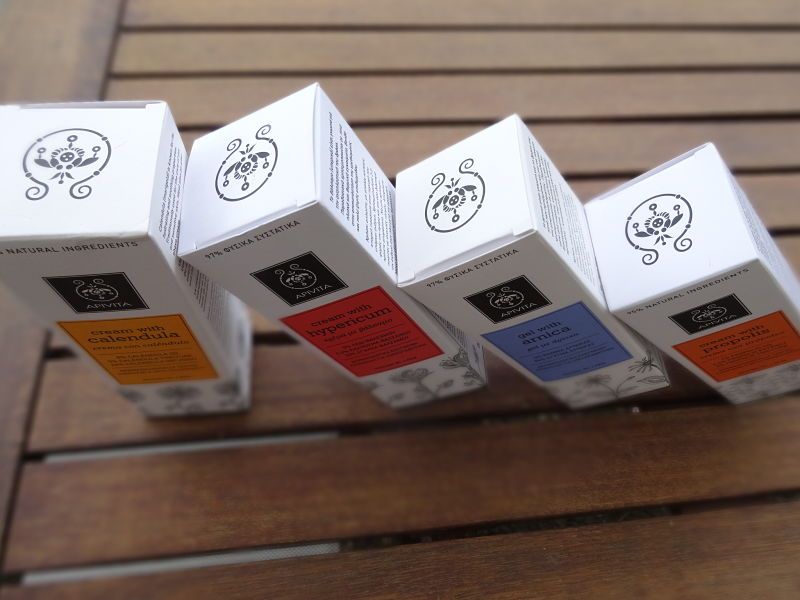 HERBAL CREAMS
I have mentioned a lot of times about the sensitivity of my skin and how obsessed I am to take care of it. As a result I couldn't say no to some of the amazing APIVITA herbal creams, natural and compatible with homeopathy:
Cream with Calendula – Calendula is widely known for its strong hydrating properties, which have established its use for sensitive, dry, and irritating skin conditions.
Cream with Hypericum – Hypericum also known as St. John's wort, has been implied to help topically in cases of eczema, atopic dermatitis even psoriasis and healing due to its redeveloping ability.
Gel with Arnica – Arnica is recognised for improving swelling conditions, hence it is ideal for swollen feet, bruises but also as a topical pain reliever.
Cream with Propolis – Who doesn't know the remarkable antiseptic effects of Propolis? Propolis as a natural antifungal and antibacterial is used for various skin infections and damages.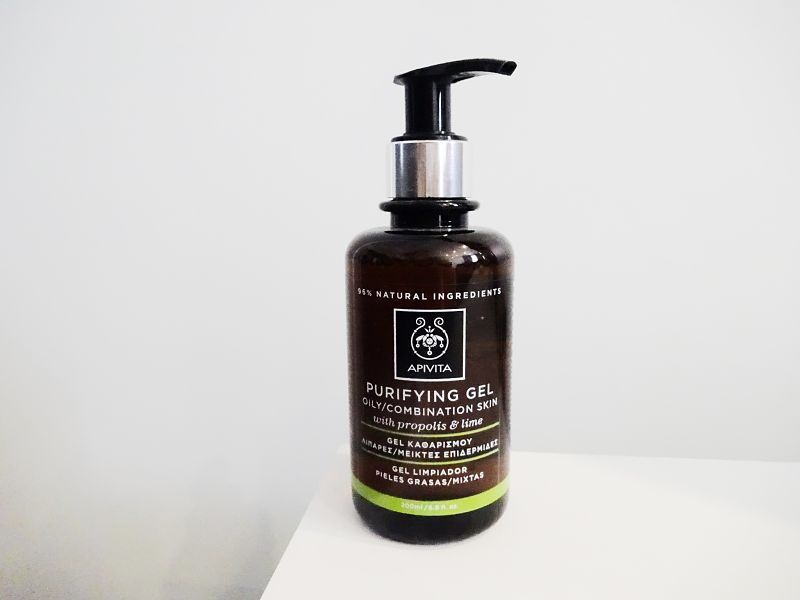 PURIFYING GEL
 For my daily routine cleansing, chose the purifying gel with propolis and lime since I have a combination skin type. Very nice product, leaving a refreshing and clean sense on the skin for a perfect skincare day start. The brand offers many other options for the cleansing of your skin depending on your needs. You can find out more on the official website APIVITA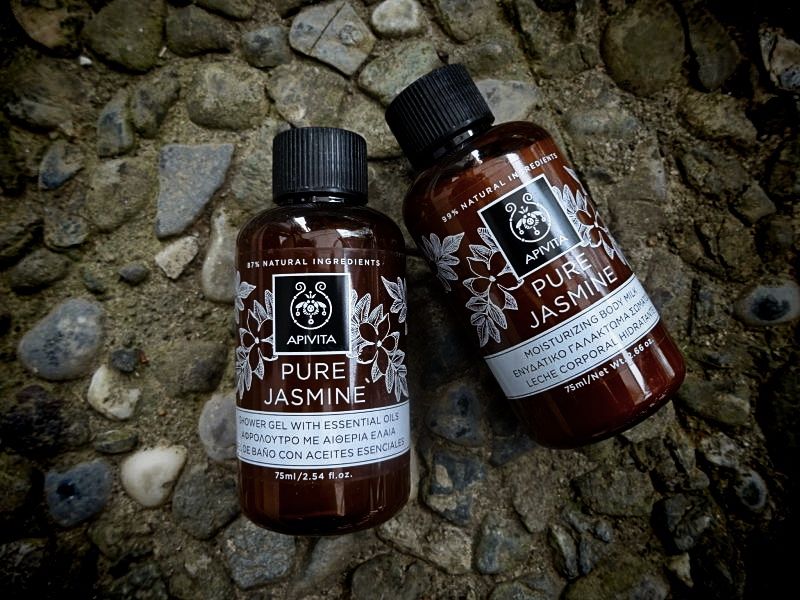 TRAVEL SIZE
 APIVITA has introduced lots of its products in travel size so we can always have with us our favourite ones. The Pure Jasmine line is one of those that I completed adored from the very first day of its launch so a mini pure jasmine shower gel and moisturizing body milk sounds great, ready to depart with me on my next traveling.
So I came from Greece with APIVITA...