One of Each for Make Up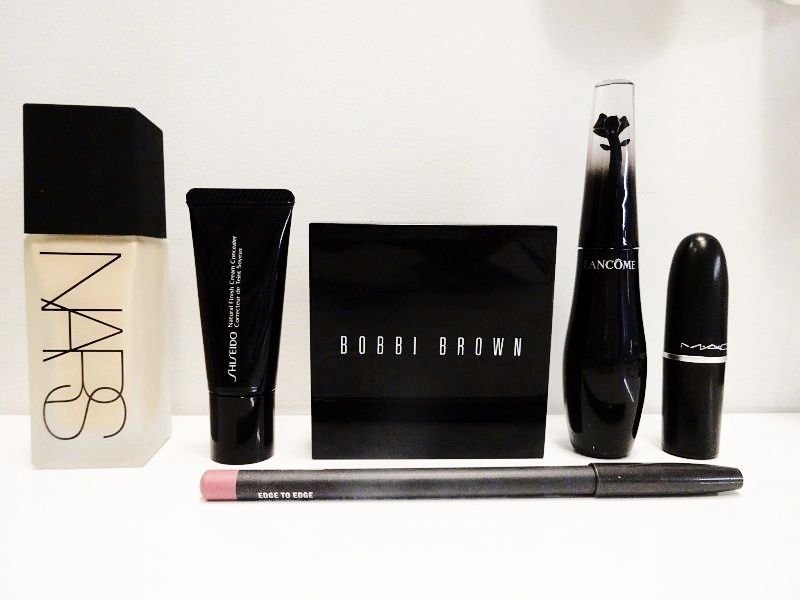 If you had to conclude to just one product of each category for your make up, would you have an answer immediately or are you still searching for the ideal foundation or mascara?
To me, although I generally use a generous variety of cosmetic products for my make up and I also tend to change them quickly in order to try on new ones; at this moment if I had to determine just one of each, those would definitely be the following:
Foundation: ALL DAY LUMINOUS WEIGHTLESS FOUNDATION from NARS, my colour shade: Light 4 DEAUVILLE
* Very natural finish while at the same time can offer a complete coverage; as its name suggests (weightless) doesn't feel "heavy" at all on your skin and so it is ideal from morning to night.
Concealer: NATURAL FINISH CREAM CONCEALER Long-lasting from SHISHEIDO, my colour shade: LIGHT/CLAIR 1
* My one and only concealer for a lot of years in a raw; just a small amount is enough to bring on some brightening and coverage. I never go out without it and if I had to choose just one product for my make up, would be that one, no doubt!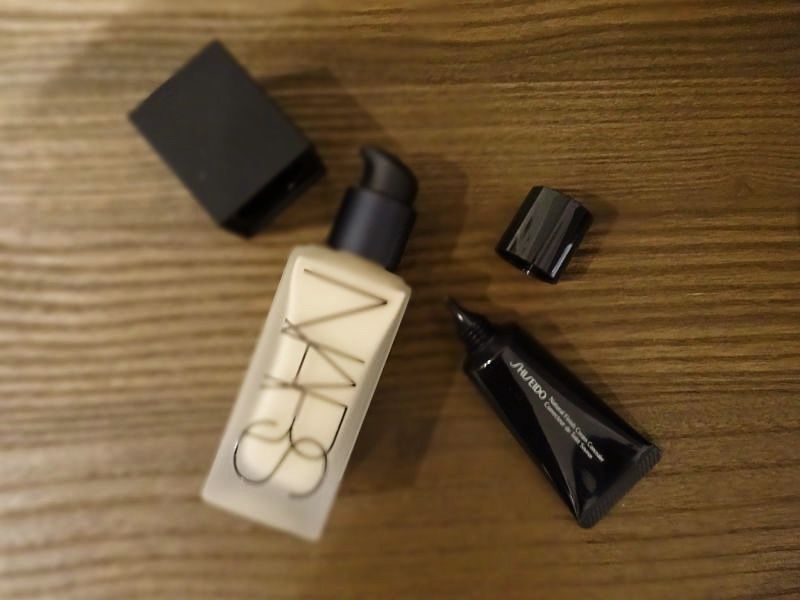 Blush: SHIMMER BRICK COMPACT from BOBBI BROWN, colour: Bronze
* I love it and I prefer it much more than any single colour blush, the combination of colour shades when mixed up to apply, give an absolutely sparkling result which at the same time does not lack blushing. Perfect product all year long and not only during summer as many would think.
Mascara: GRANDIOSE from LANCOME, colour: Black 01
* When it comes to mascara, the answer comes always from Lancôme and although the brand offers a wide variety of different ones for the desired effect, I would say Grandiose is all time classic; Very bold, even and full result! However, as I said, speaking of mascara and Lancôme, you can't really go wrong, I still use and love the Hypnose classic, Hypnose Drama and Volume-a-Porter.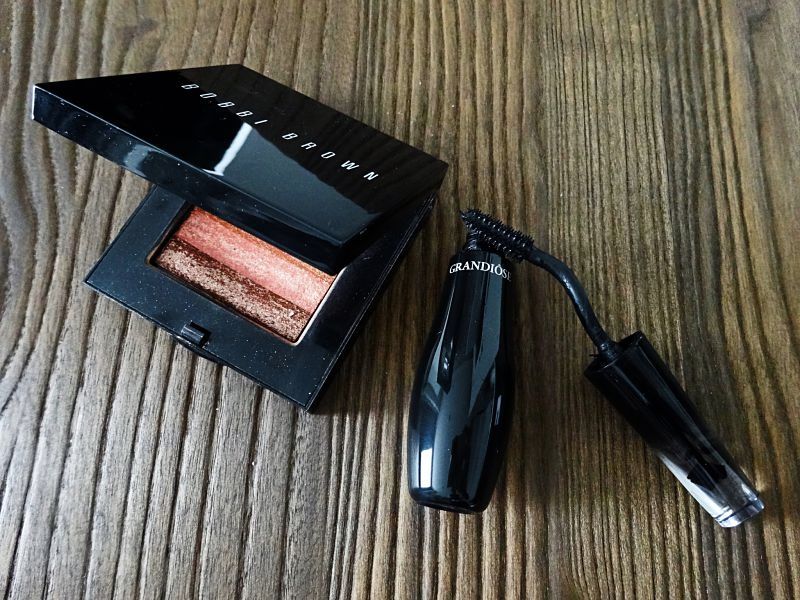 Lip pencil: LIP PENCIL from MAC, colour: EDGE TO EDGE
Lipstick: MATTE from MAC, colour: VELVET TEDDY
* Lip products are probably the class of cosmetics with the greater variety in types and colours and the ones that you can easily change, try new ones or use different ones depending on the occasion/outfit. Nevertheless, I feel to have a preference on MAC MATTE lipsticks, of which I love the completely mat texture, the stability and colour intensity. For a safe all time convenient colour, I would choose the "Velvet Teddy" shade combined with the "edge to edge" lip pencil also from MAC, that gives a very natural but rigorous finish. Generally as an advice, do not skip the lip pencil! Believe me, it does make the difference as it's always about the details.