Roses in Bottles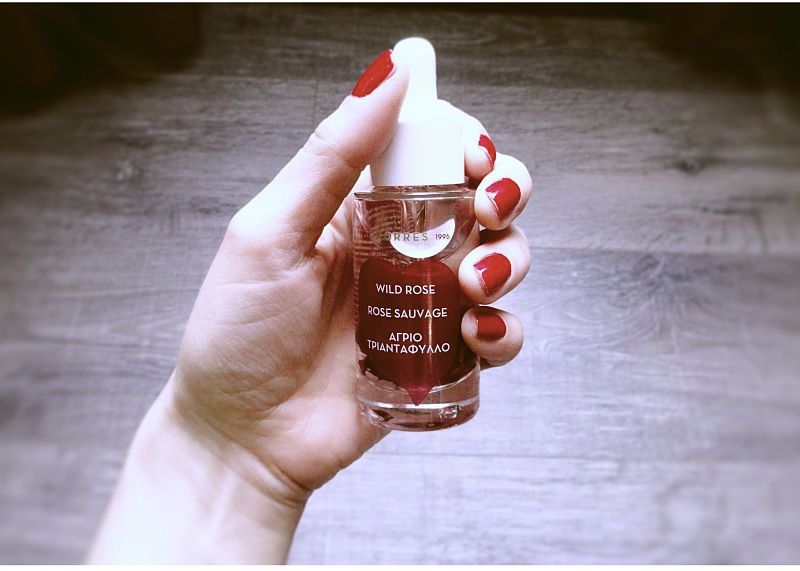 Roses are red. Roses smell good. Roses are a symbol of sensuality, passion and beauty. Not just because they are beautiful flowers themselves but because they can also make us feel and look beautiful, preferably in a bottle and not in a bucket.
Yes roses in bottles are here and I adore them. It's now around a month that I am using the new special Wild Rose Face Oil by KORRES, which is in the market to celebrate the 20 years of wild rose KORRES. Its smell is seductive and leaves the skin highly hydrated, brightened and soft, however it can be quite oily to be used during the day since the make-up can be negatively affected so I would recommend its use at night.
But my love for rose related skincare products has started a long time ago; It's just now that I've discovered the complete rose experience which I usually enjoy in full during weekends when I have a bit more time to spend on my face.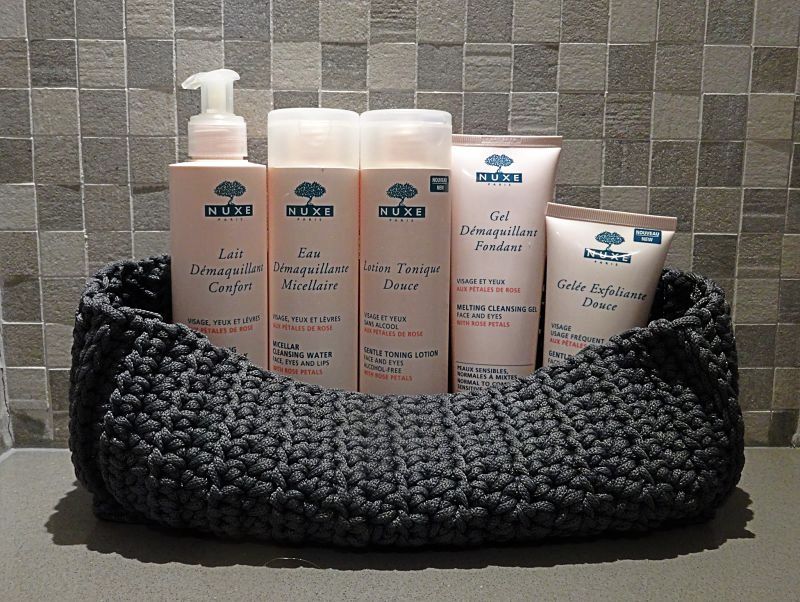 So let me explain what exactly is included in that. Generally, for my every night face care (demaquillage, cleansing, etc.) I am faithful to the cleansing line by NUXE with rose petals and I really don't think I will ever give up on them; they are so good. I start every night with the cleansing milk, continue with the micellar cleansing water, the gentle tonic lotion while once a week the scrub of the same line is added at the end of this process. (I usually scrub my face twice a week; one of them is always with NUXE rose petals while in the other, the product changes from time to time). I also reserve the NUXE melting cleansing gel for next day morning. I know that for many of you this number of products, just to clean your face can sound crazy and it might be but I strongly believe that the correct cleansing of your face at night is more important and effective than the most expensive anti-aging cream. I do not stop till I see the cotton as white as it is. However you can cut out the micellar water and keep it simple to the milk and tonic lotion, which is the classic combination, or choose any 2 of them that suit better in your needs.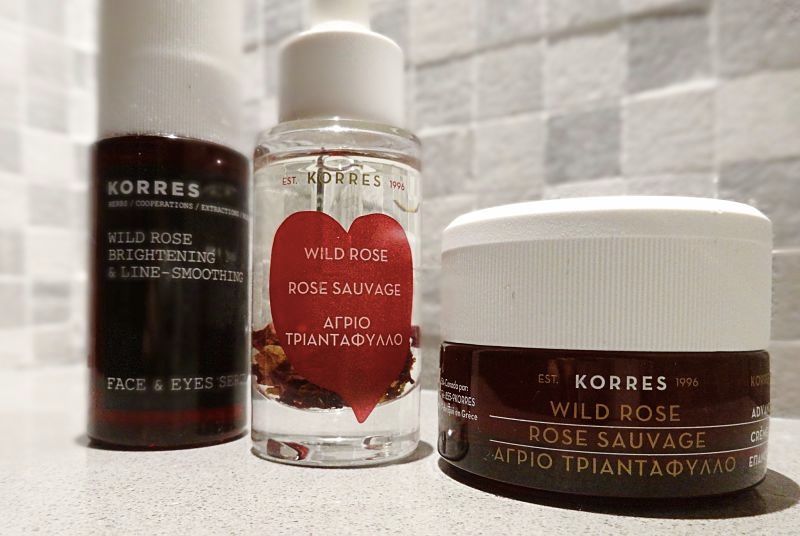 So after having cleaned very good my face with the touch of rose petals, I enhance this sense by applying either the Wild Rose Face Oil or the Advanced Repair Sleeping Mask of the same line by KORRES; I was using the mask but now that the new oil is out I have to say I prefer it, although much more oily, for some reason feels much better on me. For the ultimate rose care, next day morning clean your face with the NUXE Melting Cleansing Gel with Rose Petals and before your day cream or on its own use the Wild Rose Brightening & Line – Smoothing Serum for face and eyes.
I can confirm that the feel of these rose products after a strenuous day will not only be good for your skin but also the continuous rose vapours will cause a high level relaxation night; and who doesn't like relaxing?